God help all the good minded people!
Welcome to the internet presentation of the monastery Nimnik.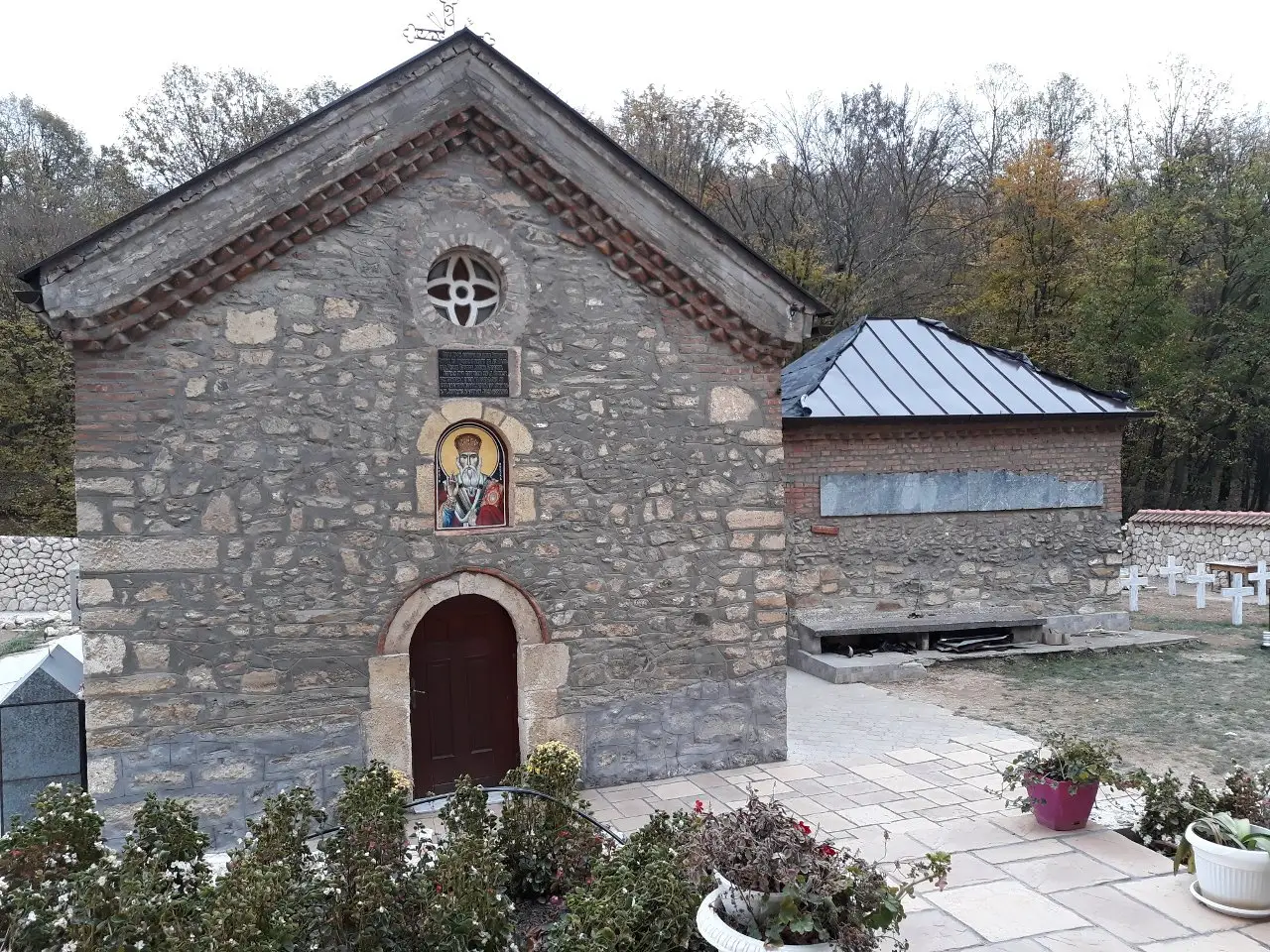 Monastery Нимник
There is a legend bound with the name of the monastery.
The story is about a girl that lived in the time of Turkish empire, some Turkish soldiers asked her to show them the path to the monastery but she declined, she knew that the Turkish soldiers are looking for the monastery to burn it to the ground.
When the Turkish soldiers asked the girl where is the location of the monastery, she replied "niscu nimnik" (in translate - "I don't know nothing"), the Turks replied with violence and killed the girl.